Bathroom Remodeling Los Angeles
Bathrooms have gained an important status in the home.  In addition to being a functional room, the bathroom can also be a soothing environment where you can relax after a long day.  Serenity can easily be achieved with the walk-in shower, beautiful spa bathtub, or vanity you have always wanted.  Bath remodeling is a great way to transform your bathroom into a place where you can feel like you are at a day spa.  Ivory Construction and Design can help add more amenities to your bathroom at an affordable price.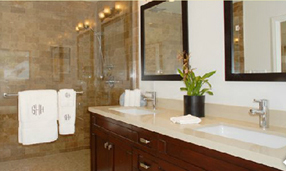 An expert in bathroom remodeling will provide you with helpful information on bathroom lighting, bathtubs and showers, bathroom faucets and sinks, bathroom flooring and more. Our approach will help guarantee that you have a fully functional and aesthetically pleasing bathroom design to complement your home.  Our knowledgeable staff will help oversee that no minor detail goes unnoticed in your bathroom remodeling project.
Let our Professional Designers assist you in creating the perfect bathroom for you and your family. We will help you carefully select the right amenities for your custom bathroom. Our professional design staff will work with closely with you to achieve the best layout for your home.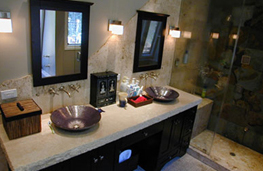 We pay special attention to even the smallest details and provide the right balance between functionality and appearance. Call us today at 1.323-935-6455!


Dear Guy Sharabi, My name is Dianne Abang Moore and i am writing to thank you for the incredible work your...